5. Crazy Christmas Eve 
Her cat ate a needle on the eve of Christmas that made Scarlett and her family had to spend the whole night at veterinary.
6. Scarlett's childhood Superhero – Ninja Turtle
While growing up she always uses to prefer Teenage Mutant Ninja Turtle over rest of the Superheroes. She was not so fond of superheroes, though she was fond of TMNT.
7. Distracted by her own Billboard
Scarlett was once distracted by her cleavage exposing in the sexiest form of a billboard advertisement of the movie Island that she was about to have an accident.
8. Inspiration to Character in Looney Tunes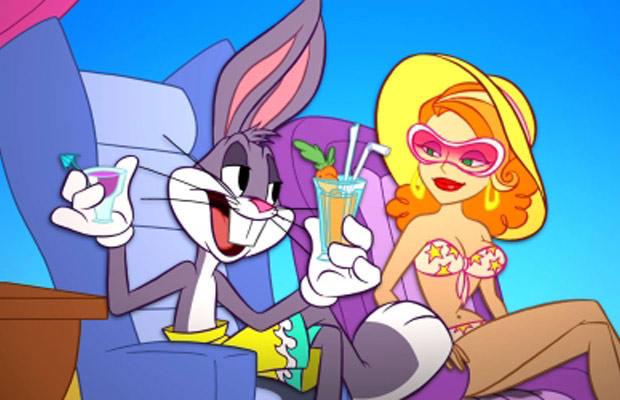 The Looney Tunes show was very much inspired by Scarlett and created a character resembling Scarlett Johansson. In an episode 'Casa De Calma' released in 2011, they featured a character named Scarlett Johansson.
9. Got accidentally got bruise by a Stripper
On her 21st Birthday, Scarlett went to a strip club and there she accidentally got bruise by a Stripper while she was giving ScarJo a lap dance. True Story!