Donald John Trump, an American Businessman, been elected as 45th President of United States in US Election, defeating Hilary Clinton sending a gust of emotions all together through U.S. Shocked, disbelief, disheartened, anger, disgust, joy, amusement and such mixed feelings.
Explore the Euphoria; U.S have gone through since last month till the victory of Donald Trump.
Here are some of the Impulsive Photographs Of US Election
1. Hillary Clinton, posing for a selfie as her crazy fans are taking selfies at a campaign at Orlando, Fla.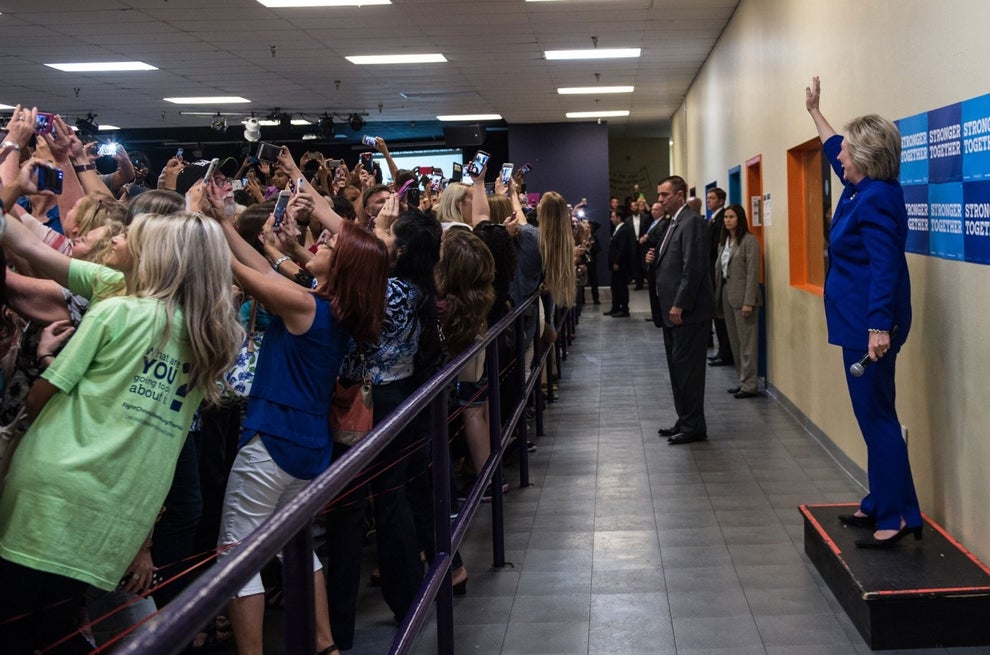 2. So suspicious, huh? On the day of Election in Manhattan, Trump peeps out of fear into his wife Melania's ballot as she cast her vote.
3. In a campaign at Colorado Springs, Colorado seems little sour and wry holding babies in hands.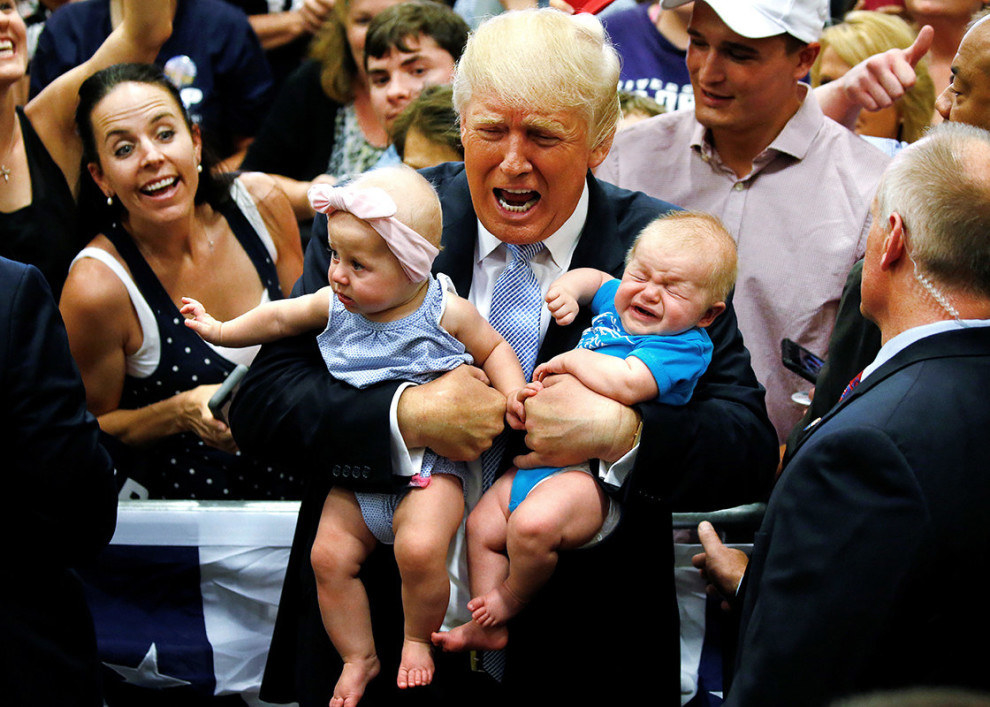 4. Stump's speeches turned out of rallying cry, recurring to 'Law and Order.' At St. Johns County Sheriff's Department, Trump bumps into law enforcement and first res-ponders in St. Augustine.